Mike Leah is one of the youngest players on the poker circuit, even though he started playing way back in 2006!? It was only after he had been working in a job for 16 years that he started playing poker professionally, and his career has gone from strength-to-strength with every game since.
He has played very smoothly, and is one of the tour's most consistent performers. He comes from Innisfil, Canada, and has made a name for himself – taking a total of $4,577,635 in winnings throughout his career of 19 career titles and 198 careers cash-outs. At the moment he is 11th rank in overall poker player of the year standings for 2015, with a running total of $701,350.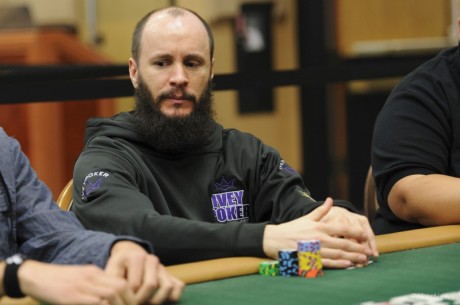 He won his biggest pot in the World Series of Poker, winning was $806,942 across the series of matches, which included 24 career cash-outs and 5 final table finishes. At his pinnacle he won 1 WSOP bracelet, taking the whole pot of just under $300,000, on a seat he had won from playing online, that cost him just $50 to buy-in!?
In the World Poker Tour, he has won $751,540 – cashing out 5 times and making the final table on one occasion, though he has yet to win his first championship. As of yet, he hasn't featured in the European Poker Tour, though it is one of his goals for the up-coming season.
He recently played on the 13th May 2015 in the World Poker Tour – a No Limit Hold'Em match with a prize pool of $5,026,800, against 708 other players, all stumping up the buy-in of $7500. Sadly he didnt make it the the final table, though he did leave with winnings of 3,090, so lives to fight another day!
His big, big win was on 3rd Sept 2014 – again in a No Limit Hold'Em, but this time with a buy-in of $5300, creating an overall prize pool worth over 0 million. He finished 2nd and gained ,047,638 – a fantastic achievement!